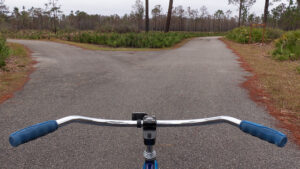 Payday loans are the worst. We all know it. The government even set up an entire new bureau just to crack down on these shady loans. So why do they still exist? Because there hasn't been a payday loan alternative that is as easy to use. Until now, that is.
Payday loans are great because they don't require credit checks. And they can put money in your account the same business day. Payday loans are terrible because they charge excessive interest.
An installment loan is the best payday loan alternative yet. These loans combine the best qualities of the payday loan, and abandon everything else.
NSL, the Payday Loan Alternative
What we offer our clients:
No credit, no problem! We do not pull your credit report, or evaluate your credit score. We absolutely do not care about your credit, good or bad.
Get your funds fast! Apply in the morning, have your money in the afternoon.
No faxing, no paperwork! Our easy application form is done entirely online. Just enter the required info and one of our loan experts will call you with approval confirmation within minutes.
Everything good they offer, we match it with our payday loan alternative.
What do they offer that we don't?
Revolving debt: This is debt that never goes away. It lingers, it rolls over into new loans, and it can go on forever, with no fixed end date in sight.
Our loans give you a fixed payment plan. You know how much every payment is, and when it is due. For the life of the loan.
Hidden fees and charges: Aside from the crippling APR, many shifty payday lenders tack on hidden fees. They may charge you extra for paying your loan off early!
Collection Calls: Payday lenders are notorious for blowing up your phone. Both at home and at work. It is just one of their predatory practices that can upset the balance of your life.
With our payday loan alternative we are always discrete. We are always here if you have an issue, but we will not harass you like the other guys do.
The Last Payday Loan Alternative You Will Ever Need
National Small Loan is a client-oriented business. We pride ourselves on customer service.
You might have been dealing with payday loans because they were easy to get. But you don't need to go that route any longer. Our payday loan alternative is the best, hands down, and we will go head to head with any payday lender in the country!
Give us a try, you'll be glad you did.