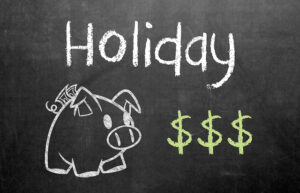 Holiday loans? There is no such thing as holiday loans. It's just a marketing tool to make the same old loans sound fresh and new. But unlike banks and credit unions, which are only open certain hours on certain days, we offer loans every day of the year, even on holidays. And the low interest rates are just a holiday bonus!
Unexpected financial problems have a way of hitting at just the wrong time. This can be a birthday, on Christmas Eve, or on midnight on New Year's. They will hit you when you least expect it. Thankfully, our low interest rates are locked in and never change. No matter what time of year it is!
Low Interest Rates Year Round
Just like with a bank loan, our low interest rates are locked in. They will never go up for the life of the loan. But if you want, they can go down!
Check out our Loan Rates page to find more details on our rates. But keep in mind that those rates are for those borrowers who choose to only make the minimum payments. Repayment by this option gives you the lowest monthly payment.
But if you choose to make more than the monthly minimum, your APR starts to decrease. Since we have no payment penalties for early payments or extra payments, every extra dollar you put toward your loan will serve to further drop those low interest rates.
Happy Holidays from Our Family to Yours
Over the course of 2017 we have seen our client base grow and grow. We owe our burgeoning success to you, our clients. Thank you for believing in National Small Loan and helping us to be the best we can be.
From our entire NSL family to you and yours – we wish you happy holidays!
In the coming year, we hope to keep growing. And when we do, expect our low interest rates to stay as low as possible.