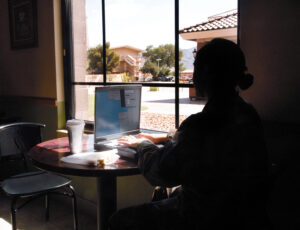 An unsecured loan is one that doesn't require collateral. Instead, the lender runs your credit history, checks your financial background, and decides if you qualify. They are the most common kind of loan, because they are the easier to get.
But is an unsecured loan the best kind of loan for you?
Benefits
Easy to find, easy to apply. An unsecured loan can be found from almost any bank and credit union. There are also a proliferation of online lenders, including peer-to-peer lenders. In most cases you can apply in a matter of minutes.
Different kinds of unsecured loans. Borrowing a set sum of money from a lender as a personal loan is the most common. Student loans are also unsecured, as are credit cards and other forms of revolving credit.
Drawbacks
Good credit requires. Since you aren't securing the loan with collateral, the lender has to take a risk in offering you a loan. This is why lenders rely so heavily on credit scores and financial histories. If you have poor credit, or no credit at all, an unsecured may elude you.
Higher prices. The interest rate on unsecured loans range anywhere from 4% to 36%. The APR for your loan will be determined by your specific circumstances, but in general unsecured loans carry higher interest rates.
Extra fees. Depending on the lender you choose, you might open yourself to extra fees. These can include origination fees, prepayment fees, late fees, or various other charges. Read the fine print of your loan contract carefully before signing! Much like the interest rates, these fees will vary from lender to lender.
National Small Loan is a leader in online unsecured loans. Unlike some of the other lenders, we charge no prepayment or origination fees! Take a few minutes to apply, and find out how easy it is to borrow from NSL.