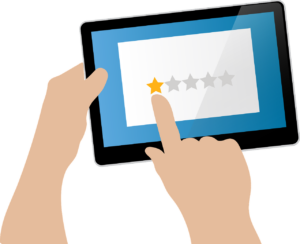 Thanks to the internet, the financial world is wide open for new businesses. Literally hundreds of new financial institutions open up every year, many of them operating entirely online. This has provided a lot of new opportunities, but has also generated a lot of complaints.
What are the most common complaints about small lenders?
And how do YOU avoid them?
Hidden Fees
The most common complaints from borrowers have to do with being charged more money than they expected. Lenders can be very clever about hiding extra charges in plain site.
Some of the most often seen (and loathed) includes
Prepayment Fees: The same as a late fee, only charged if you pay more than you need do.
Origination Fees: Paying an up-front fee just for getting the loan in the first place.
Balloon Payment: If your repayment schedule looks too good to be true, it might be because of a massive payment waiting for at the end.
By law, ALL FEES must be disclosed in the loan agreement. So read the fine print and protect yourself!
Trapped in Debt
These extra fees are in place for a very sinister reason – unscrupulous lenders do not want you to pay off your loan quickly. They want you to stay in debt, paying the interest and the fees, for as long as possible.
A good lender wants to meet your needs and make a tidy profit in the process. A shady lender just wants to get you on the hook.
Hard to Reach
Another one of the biggest complaints about online lenders is being hard to reach. When a business is located in your town, if there is a problem you just drive to the business. Some lenders have no physical address because they don't want to be found!
When doing your research on a lender (on ANY lender, on EVERY lender) search their website for contact information. If they want their customers to be able to reach them, they have simple contact forms and phone number help lines posted.