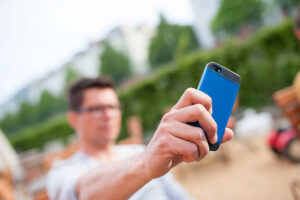 It's amazing how many of life's little nagging problems can be solved with a little extra money. Health, family, and happiness don't depend on cash, but putting gas in the car and food in the pantry surely do! For those troublesome little problems that would be solved by a few extra bucks in your pocket, short term personal loans are the answer you've been looking for.
Our short term personal loans have been designed with you in mind:
You don't have time to wait, you need the money now.
You don't want a huge, ongoing repayment plan — you want to keep it simple.
But you demand the personalized service the big banks stopped delivering long ago.
What You Need for Short Term Personal Loans
Everything about our personal loans are "short"
A streamlined online application form is very short, and only takes about five minutes to complete!
Our loan underwriters evaluate your application immediately, so your wait time for loan approval is even shorter!
Once approved, you sign the loan contract and the funds are dispersed within 1 business day!
Your repayment plan will give you all the time in the world to repay the loan. But you can make it as short as you want by paying extra, or paying off the loan entirely whenever you wish. With us, there are never any prepayment penalties – the shorter the repayment, the less you pay in interest!
Short, fast, and simple. This is what makes National Small Loan the best online lender today.
Short Term Personal Loans are the Answer
Big banks and credit union have not evolved with the times. They are slow to action, and thanks to credit checks and background screening their processes and protocols take a very long time.
National Small loan is a new breed of lender. We are small, quick, and independent. We can respond to your financial needs immediately, with no need for any waiting around for service or answers. Our online security is second to none, which means your personal data and sensitive information is as safe with us as with any big bank.
National Small Loan is the #1 choice for online short term personal loans. Click or call today and find out for yourself.