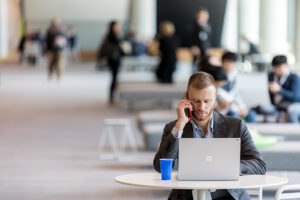 For those people who prefer not to deal with the big banks, there are now more options than ever before. There are tens of thousands of private lenders in America. With so many options, it is more important than ever to make a better loan choice.
How to Make a Better Loan Choice
Information is the key to making an educated financial decision. Without all of the facts, how can you know which deal is the best one for you?
One of the biggest problems with today's lending landscape is the excess of choice. If you have two things to compare, that's pretty easy. But how does one even begin to compare the tens of thousands of lenders all competing for your business?
You can't possibly compare them all.
What you can do is focus on what you consider to be the most important aspect of the loan, and use that as a way to compare loans.
What matters most to you? Interest rates? Speed of the process? Repayment schedule? Prepayment penalties? Credit checks?
Focus on what matters most to you and your financial situation, this will be your starting point.
A Smarter Choice is a Better Choice
Once you know what you are looking for, it's time to compare one lender to another. Thanks to the internet, you can scope out as many businesses as you have open tabs on your browser!
Make sure the lenders are actual, legal lenders. Do they have contact information, or a physical address? Do they belong to lending or business organizations? Are they authorized to lend in your particular state?
These are all important questions. If the lender in question hides that information, or simply will not give it to you, then it is time to move on to a different lender.
NSL Provides a Better Loan Choice
At National Small Loan we believe in total transparency. We believe that when a borrower has all the information they need, they will choose us.
NSL has operators working 24 hours a day, every day of the year, to answer your questions and handle your loan requests. Call or click to contact us today, so we can help you find the best loan to meet your needs.