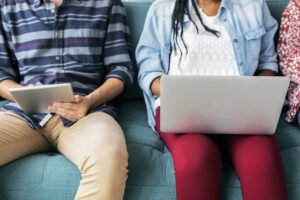 No matter where you are, there we are. Although we have only been around for two years, we like to think our national small loans are starting to make a difference in people's lives.
What we offer is simple: small dollar, short term loans. Money that is placed directly into your bank account, faster than cash! We do not use extensive, invasive credit reports, and like to keep the paperwork down to a bare minimum. (Which is to say, zero! No faxing, no paperwork, everything can be done online or on your phone.)
National Small Loans are The Best Small Loans
Take a few minutes to check out our website. Here you will find all the information you need to make an informed decision.
Our rates, our wonderful blog, our user and privacy agreements… we like transparency. When you take out one of our national small loans, you have all the facts in front of you. The APR, the payment schedule, all the way to the final payment date, you will have no surprises. Everything you need to know for the life of the loan is there for you to peruse before you agree to anything.
Once you sign the contract, you are assured that your rates will NEVER go up! And by making extra payments, or paying a little more every month, you can actually save yourself money in interest!
National Small Loans are The Easiest Small Loans
It only takes a few minutes to apply. Submit your application through our website, and you will get an instant email informing you of your loan approval status.
You won't have to wait because you will have your answer within seconds!
Remember that just because you apply, and just because you are approved, does not mean you are obligated to accept that loan!
Maybe you are just testing the waters, and you are not sure that you want to borrow the money. That's okay. Until you sign the contract and accept the funds, you are not obligated in any way.
But once you see how easy and convenient our national small loans are, we think you'll be convinced.
We are National Small Loan. We are the best short term lender on the internet. And we look forward to doing business with you.