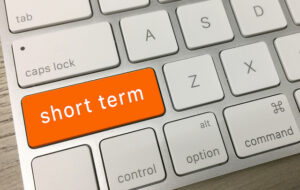 Finding installment loans online is getting easier every day. These loans are a more sensible and financially sound alternative to payday loans. And yet, most people still do not know much about them.
The days of payday loans being the only online option for loans are long gone. They have been replaced and upgraded, with installment loans online.
What are the advantages of using these kind of loans, and what makes them so much better than payday loans?
Installment Loans Online: the Advantages
There is no faxing of paperwork involved. All documents can be submitted electronically, either as a document or a screen shot.
You do not need to come in to the office to apply, or be approved. The process is done 100% online or over the phone.
The interest rates for the entire life of the loan are locked in. Once you agree to the terms, your interest rates will never go up.
Your credit score is not a factor for loan approval. Having proof of your employment and a valid bank account is all you need to apply for installment loans online.
Your application is processed quickly, and you will receive an approval notice within minutes.
Once approved, your money will be deposited directly into your account within a day. Sometimes within just a few hours!
You have a full and complete schedule for all your loan payments in writing. You will never be surprised by an extra payment or a hidden fee. No surprises!
When you do business with National Small Loan, you will never be penalized for early payments, or making additional payments. We always encourage our clients to pay quickly and save themselves money in APR!
Installment Loans Online: the Disadvantages
Installment loans online will cost you more than a loan from a bank. Most small lenders use the same basic rates, but beware that some of them add in hidden charges and extra fees.
Small lenders tend to not report to any of the major credit agencies. This makes installment loans online great for people with bad credit, but not helpful for people wanting to rebuild their credit score. These loans don't impact your credit standing at all.
Funds are always transferred electronically into your bank account. This is not a cash transaction, so a customer must have an active bank account (either savings or checking) to qualify.