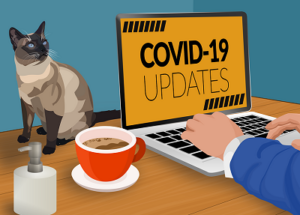 At NSL we have been practicing social distancing long before the government required it! Our installment loans are done entirely from your home, requiring no handling of paperwork, no face to face meets, and no additional exposure to the coronavirus.
Your Health Is All That Matters
No amount of money is worth compromising your health! Especially considering how money itself is rife with germs and contaminants.
We implore you to follow all the safety protocols laid out by state and federal government agencies. Practice self isolation or quarantine, frequent hand washing, and do your best to keep your spirits up while we all wait this out.
However, just because we need to stay away from others doesn't mean the whole rest of the world stops. You still have bills and responsibilities, and you may still require extra money.
With NSL you can get that money without breaking your coronavirus quarantine.
Online Loan Application
National Small Loan offers short term installment loans up to $500 for first time borrowers.
Or should we say, "we offer short term installment loans that are done 100% on line and over the phone, with ZERO direct contact with outside parties."
In other words, if you are as worried about coronavirus as everyone else, this is the best possible way to borrow money in these unpredictable times.
The application is completed online
All questions you have are answered over the phone by one of our Loan Experts
The loan contract is completed with an e-signature
The funds are placed directly into your bank account.
You can still get top quality customer service, without ever leaving the house.
We Are Here to Help
In a crisis like this, everyone has a role to play. For a small, independent lender like NSL, these means working harder to review every application as soon as it comes in. No matter how busy it gets, we promise rapid response to every inquiry and application!
You need money, and you certainly came to the right place.