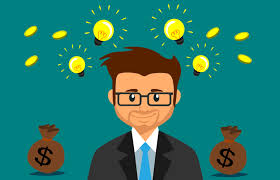 The VBS loan is one of the fastest growing search trends online. More and more people are looking to start building their financial future with one of these loans.
Our society places an increasing amount of importance on how much a person is worth, and how good their credit is. These factors now help determine not just your loan status, but if you qualify for a job or a place to live.


As we all march towards becoming nothing but numbers, it also is getting increasingly difficult to secure extra funds when you need them.
We have a very simple mission here, which is to replace the VBS loan with the NSL installment loan.
VBS Loan vs. NSL Loan
What makes the NSL installment loan superior to the VBS loan?
Installment loans have locked-in interest rates, that will never change throughout the life of the loan.
The life of the loan is determined entirely by YOU, the borrower. Pay early, save on APR!
Never any prepayment penalties.
Your loan status is not determined by your credit history.
Approval in minutes, and the cash is in your account the next business day.
Best of all, when you deal with NSL you get total transparency.
The Importance of Transparency
To make an informed decision, you need all available information. As opposed to a VBS loan, when you deal with NSL you get a clear, concise accounting of the entire loan before you agree to it.
The loan repayment schedule is in writing. Up front, before you make a choice, you need to know how much the payments will be, and when each will be due.
Once you look it over and decide we are the best lender for your needs, you can sign the contract and get your money by the next business day.
Start the loan process right now!