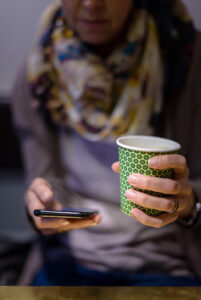 It's hard to remember a time when smartphones weren't around to make our lives easier. Back in the day, if you wanted directions you needed a map, if you wanted to find a phone number you had to dial 411, and if you needed a loan you had to go to a bank. Thank goodness those days are long gone, and the smartphone loan has arrived to make borrowing easier than ever before.
The Old Way of Borrowing
Maybe the old days weren't so bad. Consider the loan process:
Drive to the bank
Wait in line
Talk to the teller, get paperwork
Fill out paperwork.
Talk to loan agent
Fill out more paperwork
Go home and wait a few days for the loan agent to call you back
Fill out some final paperwork
Get the loan!
There were no text alerts, email status updates, or any kind of information sharing. You could only sign the documents, hand them over, and then sit and wait for however long it was going to take.
Smartphones not only changed the way we live, they changed the way we approach money. A smartphone loan allows you to fit the entire lending process into the palm of your hand.
The New Way of Borrowing
The old lending process took anywhere from a few days to a few weeks, sometimes just to find out if you were even approved! Here is how we do it today:
Pull up our website on your phone
Fill out application
Get approval status within seconds
Finalize loan with a phone call
Have the funds in your account the same business day or next business day.
You don't have to go anywhere. You can get your money wherever you happen to be.
A Smartphone Loan from NSL
If you have Android, an iPhone, a tablet, or a laptop, you can connect with National Small Loan and complete the entire application process in minutes. Have your approval in seconds!
The only difference between a smartphone loan and a traditional loan is convenience. The days of driving to the bank are behind us, the future is in your hands.