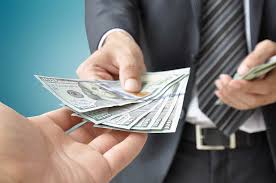 More and more people struggle to make ends meet. A dollar does not go as far as it did yesterday, and wages can't keep pace with inflation. Is it any wonder there are more small lenders and payday loan stores than there are McDonalds?
There are many kinds of small lenders, but most people think they are all payday loans. This is not at all true, payday loans are merely one type of loan available to people with bad credit, or no collateral

Avoid Payday Loans
As the economy flounders, small lenders are the only people offering a life preserver to the people drowning in debt.
Unfortunately, many people who still use the services of payday loan companies don't realize they have other options.
Payday loans used to be the only choice. If you needed a fast small dollar loan, you have no options. Times have changed. These super high interest loans, designed to trap people in a cycle of debt, have been challenged by a smarter, more long-term option.
Small Lenders Offer Installment Loans
Installment loans don't require a certain credit score, or a past history of borrowing, or collateral. This is all they have in common with payday loans.
Installment loans come with fixed APR and a long term repayment plan that gives you all the time you need.
Unlike banks or payday lenders, installment loans can be paid down early, or paid off entirely, with no penalty fees. Although you have months to pay back the loan, you can always choose to save yourself the extra interest by paying it off quickly.
Small lenders have to work hard to compete with the mega-banks. We do this by offering fast turnaround time, so you can get your approval, and your funds, without a long delay. There aren't a lot of hoops to jump through, and the application process only takes a few minutes.
If you need cash in your account by the next business day, an installment loan with NSL is your best bet.