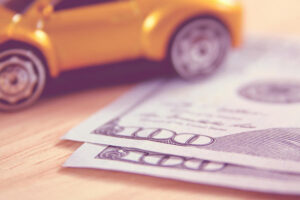 The world is more connected than ever before. Unfortunately, this also means that everyone has access to your financial data more than ever before. In a time when banks will check your social media profiles before approving your request, finding a small dollar loan with no strings attached is almost a thing of the past.
Almost, but not quite.
National Small Loan is a business that does only one thing – the small dollar loan. We work quickly, we have a secured database, and we don't involve credit organizations. 
When you get a small dollar loan from NSL, we do not run your credit report, nor do we report our data to the credit bureaus. When you do business with us, you can be sure your data will kept kept safe and confidential.
The Benefits of the Small Dollar Loan
If you are seeking a mortgage, or a large loan to refinance your student debt, then in all honesty a bank or a credit union is the right choice. But not everyone needs tens of thousands of dollars.
Sometimes, we all just need a little bit extra. Maybe it's for a bill you forgot about, or a surprise expense like car repairs or medicine. If this is the case, then you probably don't have the time, energy, or patience to go through the arduous process of a bank loan.
Not to mention, many banks don't even offer a small dollar loan. Borrow big, or don't borrow at all, that might as well be their motto!
A small loan should be easy to apply for, easy to receive, and easy to pay back.
And that is what we offer here at NSL.
The Small Dollar Loan You Need is Here
It's your private business what you need the money for. With us, your loan is not contingent on what you are going to use it for. Nor does it matter what your credit score is, or what you do for a living. If you have a steady source of income, and an active bank account, you have everything you need for approval of your small dollar loan.