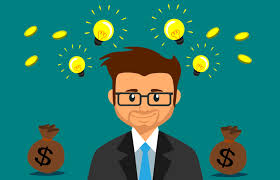 With face to face contact being a scary proposition for many Americans, online tribal installment loans are experiencing a new burst of both popularity and scrutiny.
Of course it is preferable to borrow money online. Avoiding the handling of cash is smart to begin with (read this to see how dirty your money really is) but in the time of COVID it is smart to avoid the banks altogether.


Why go stand in line with a bunch of coughing, sneezing people when you can arrange for your online tribal installment loans from the comfort of home?
The Advantages of Tribal Loans
What makes tribal installment loans a smart choice in today's economy?
The same thing that makes them a smart choice in ANY economy!
Tribal lenders stand apart from the rest of the industry. By operating on sovereign tribal lands, they do not have to run through the standard obstacle course of local, state, and federal regulations.
On their lands, tribal leaders are allowed to make the rules and regulations themselves. By avoiding miles worth of red tape, they can offer faster and more responsive financial services.
Just like tribal lenders stand apart from other lenders, so does National Small Loan stand apart from other tribal lenders.
Why? Because we have the experience, the security, and the customers service to back it up!
Online Tribal Installment Loans
The economy is straining in ways it never has before. Don't let that interfere with your own personal economy!
If you are in need of a small dollar loan, NSL is the smart choice. Being a tribal lender means we are held to a higher standard of excellence.
Demand is higher than ever, but we are still processing applications as quickly as ever. It only takes a few minutes to fill out the loan application, and one of our loan experts will contact you with your loan status just as quickly!
Why wait? Apply today and feel the NSL advantage.