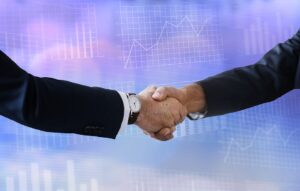 When you use an online installment loan, there are many different pros and cons to it. Financial literacy is more important than ever, so you owe it to yourself (and your bank account) to find out what kind of loan is best for you.
The amount of options we have to borrowing money these days can get a bit confusing. Here are the things you should know about taking an online installment loan.
PRO : Available fast
You can get an online installment loan within one business day, sometimes even the same business day.
CON: Small dollar value
These are not the kind of loans to buy a car or refinance a house. Most installment loans range from $100 to $1000.
PRO: Credit score not important
Banks and credit unions predicate all lending on your credit score. Most online lenders have little to no interest in your credit history.
CON: Higher interest
Because of their rigid screening practices, banks and credit unions get fewer loan defaults, and thus can offer lower interest rates. An online installment loan will have substantially higher interest.
PRO: Locked-in rates
Installment loans give you fixed rates, and a payment schedule in writing, so you know exactly what you need to pay, and when.
CON: Predatory lenders
The biggest con of online lending are the shady business owners who are just trying to make a quick buck. A website can come and go very quickly, so before signing a loan contract, make sure you are doing business with a trusted, established company.
PRO: The NSL Advantage
At National Small Loan we consider ourselves the enemy of the predatory lender. We try and give our clients the most simple and convenient loan experience they have ever had.
NSL does not have any hidden fees or charges. We tell you every single dime you will need to pay over the life of the loan.
We also offer flexible repayment schedules, allowing you to pay your loan down early with no prepayment fees, so you can save some money on interest.
So what are you waiting for?
Get the ball rolling right here, right now