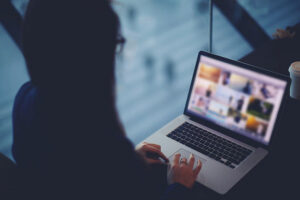 Once upon a time, online cash advances were the fastest and easiest way for people to get money. Unlike a bank, the approval process was rapid, and you could have the money in your hands the very same business day. There were huge drawbacks to this type of borrowing, but the speed and convenience were too appealing to pass up.
Since online cash advances were not based on credit score, they were the only option available for millions of people. Unfortunately, the industry became dominated by unscrupulous lenders looking only to make a quick buck.
Thankfully, times have changed. Now those Americans who don't have good credit (or simply don't like dealing with the big banks) have more options than ever before.
The era of online cash advances is dead and gone, and lending has evolved in incredible new ways that benefit everyone.
Online Cash Advances and Payday Loans Have Been Replaced
The breakneck speed at which online financial technology has advanced is nothing short of amazing. Within just a few short years the lending industry has been irreversibly changed. Now there are more options available to more people than ever before.
Microloans
Microloans have low interest rates and are geared towards the self employed or small businesses. They are usually very short in term length and small in value
Installment Loans
Like online cash advances, installment loans are not predicated on credit score and can get the borrower their funds within 24 hours.  These loans feature locked in interest rates and have a fixed instead of floating end date.
P2P (Peer to Peer loans)
Why bother with any kind of formal lending institution at all? These loans are issued from individuals to other individuals, usually through an online hosting site. Like Uber and Air BnB, it takes the power out of the hands of traditional lenders and gives it to the people!
The Future of Borrowing
Things have changed so much, so fast, it makes you wonder what new services will become available in the future. Direct peer-to-peer lending used to be a pipe dream, and now it is so commonplace there are thousands of these loans issued every single day.
The future of loans is bright, and growing brighter every year. The only thing for sure is that online cash advances and payday loans will stay locked in the past.