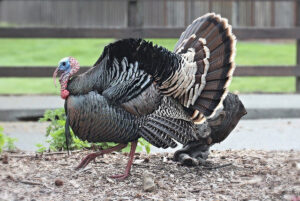 From all of us at National Small Loan to you, your friends, family, and loved ones, we wish you a happy Thanksgiving!
For some people Thanksgiving is about the food, for others it is about spending time with those most important you. For other folks, the holiday is about football, or working a little holiday overtime, or any one of a thousand different pursuits.
There is not just one way to spend Thanksgiving. We know that. Which is why the NSL website is open and taking applications through this holiday – and every other holiday!
Need Money on Thanksgiving?
We cannot issue loans on the holiday itself. Our loan system places the funds directly into your bank account. On days like Thanksgiving when the banks are all closed, we simply cannot issue you the funds you need.
Applications are always accepted, and we can even approve and authorize your loan, and then place the funds into your account when your bank re-opens for business after the holiday.
Believe us, if we could issue loans 365 days a year, we absolutely would. Our goal is to put money in the hands of every single person who applies. But the banking system brings with it any number of limitations.
NSL for the Holidays and Beyond
The end of year gift-giving season is one of the most financially challenging times of the year. There are so many different pressures, it feels like your money is being pulled in so many directions.
On Thanksgiving, on Christmas, on New Years, and every other day of the year, National Small Loan is here to issue fast, easy, small dollar loans. 24 hours a day 7 days a week 365 days a year you can apply in minutes for a loan up to $500.
Happy Thanksgiving, and happy holidays to one and all.