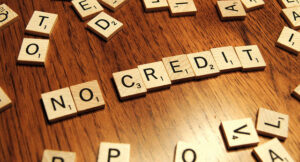 Finding loans with no credit is an incredibly daunting task. Without a good credit score, most lenders won't even let you fill out an application.
A low credit score (or even worse, no credit score at all) means there are a lot fewer options to choose from when you have a financial emergency. When the car needs repairs, or the food supplies run low, where can you turn to find loans with no credit?
How to find Loans with No Credit
In the past, the only lenders you could count on to not run a credit check were payday loan companies. Banks and credit unions always demanded a lot of paperwork, and would reject your application based on credit score.
To people who needed loans with bad credit, it was payday lenders or nothing.
But not any more!
Installment loans improve on payday loans in every way. They keep the speed and easy availability, but offer the security and long term repayment plan of a bank loan. If you are seeking loans with bad credit, installment loans are the answer you have been searching for!
What are Installment Loans?
An installment loan is an unsecured small-dollar loan that is transferred into your account instantly, and paid back over a series of monthly payments.
You don't have to wait to get the funds! And you have as long as you need to pay it all back. The lender will even send you a schedule listing all of your payments and their due dates. So you always know when to pay, and how much you have left.
In other words, outside of a bank there is no safer and more secure way to borrow money. And unless the banks start offering loans for no credit (which will happen right around the time pigs take flight) then an installment loan from a private lender is the best option for you.
Have more question, or want to fast-track your loan with pre-approval? Contact us today, or submit a fast and easy application now.