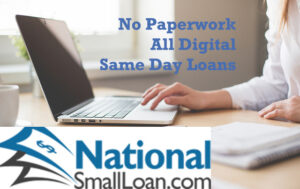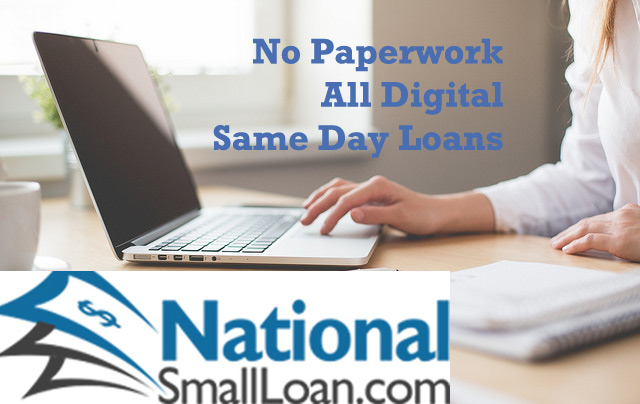 If you have ever applied for a loan… no, strike that – if you have ever applied for ANYTHING financial you know how time consuming the application process can be. Loan applications are even worse than the paperwork they give you to fill out in the doctor's office.
No matter if it was for a loan, a bank account, or a credit card, applying for anything in the financial field is a nightmare. It may some as a surprise that someone has simplified the process, and found a way to make it loan applications quicker, more efficient, and paperless.
Paperless Loan Applications
For installment loans, the entire loan application is online. You do not need to submit a copy of any paperwork (Social Security card, your photo ID, pay stubs, or anything else). Anything that is needed can be submitted electronically.
For example: if the lender requests a paystub from your job, you can email them the electronic document, or take a picture of the paystub and text that. No paper required.
Once the loan application is complete, you can view your contract online. By typing your name you approve it with your electronic signature, and that's it!
When approved, the money goes directly into your bank account. When it is time to make a payment, you submit it through the same website, and the money is transferred out of your account.
Using paperless loan applications frees you completely from any restrictions on when or where you can apply. From your phone, on the beach, in the middle of the night; anywhere you have a signal, you can be approved for a loan.
Why Doesn't Everyone Go Paperless?
Every financial institution could offer paperless loan applications if they chose. Thanks to Macs, PCs, tablets, and smartphones, electronic documents have completely replaced paper. And legally they are just as binding. So why don't more places go paperless?
A document printed out on paper is a holdover from the "old" days, when it was necessary. Those days are long behind us but many people are still conditioned to only feel safe if they have a document they can hold in their hands.
Even for these people, paperless loan applications are still the right answer. "Paperless" means that no forms or physical documents are required. You always have the option to print out the application, the contract, and all repayment receipts. You can print them out, you just don't have to.
Now how's that for being eco-friendly?