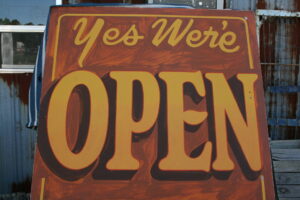 We live in unusual times, and while most people are smart enough to stay calm and stay inside, some are prone to panic. The impact on the business world is immeasurable as well, with the financial markets hit hard. During a lockdown loans are more necessary than ever before.
The world of finance has never been more uncertain. NSL stands strong and stable, doing business the way we always have.
A Time of Uncertainty
Late tax returns, stimulus checks, paycheck protection programs, loan programs, and skyrocketing unemployment.
The rules are being rewritten at this very moment.
The average car loan is being extended to 70 months to incentivize people to borrow in a time of uncertainty. The entire loan industry is scrambling to find new ways to serve a public that needs money and isn't working.
Except for National Small Loan.
We don't have to scramble, because our business model for small, fast installment loans is perfect for this situation.
Stable and Strong: Lockdown Loans
Our loans are completed 100% online. No face to face interaction, no delivering of documents – everything is entirely electronic, from the initial application to the e-signature on the contract, to the funds being placed directly in your account.
You never have to break quarantine with our lockdown loans!
Our rates are also locked down, assured never to change for the life of the loan. You get a complete repayment schedule in advance, so you know exactly when and how much every payment will be down the penny.
Stay Safe, Stay Healthy
NSL is increasing its work force to better serve you, and keep our wait times as short as possible. We promise to keep working hard to make sure you get the money you need, now that you need it more than ever.
Above all, we wish for you and your loved ones to stay healthy and safe!