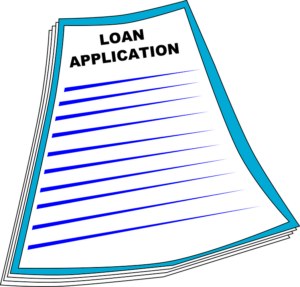 The application process for a loan can seem daunting. You may conjure up images of stacks upon stacks of paperwork, review committees, and a mean-looking man with big rubber stamps saying APPROVED and DENIED.
If you use banks, credit unions, or other mainstream financial institutions, that may all be true.
We offer a different kind of loan. We have worked hard to streamline the application process to make it simple, stress-free and – dare we say it – painless.

What You Need to Know
You will never find a loan application process as easy as this one. But before you start, make sure you have a few things.
You need to be a U.S. citizen 18 years of age, or older. Also you need to have a source of steady income, and you need to have an active bank account of some kind.
What you do not need is to have a great credit score. We do not deal with the three big credit bureaus, and tend to take a more case-by-case approach to our clients.
Just because you fill out the application doesn't mean you are locked into a loan. The application process is how we get to know each other.
Once you receive your approval status one of our loan experts will send you all the loan details. You will see all the payments and due dates for the life of the loan. If you like what you see and sign the contract, then your loan is finalized.
What We Need to Know
Our application process is done entirely online and over the phone. Regardless of where you are, we're there too.
Start by completing the loan application form. This is mostly very standard information you will know off the top of your head, but you might need to reference some information about your job or bank account.
No faxing is required, we won't need hard copies of documentation.
Once submitted, the application goes immediately to review and underwriting. You will have a confirmation email sent immediately, and an approval within minutes.
We will contact you by phone or email, you sign the electronic contract, and the application process is complete.
Your funds will be deposited directly into your account.
You get the money you need and never even have to put on shoes, unless you want to.