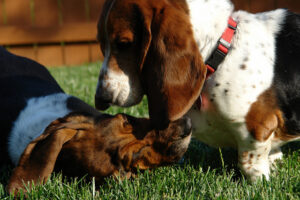 Most working class Americans have at one time been faced with a financial burden.  Sometimes, the situation can be worked around. Perhaps borrowing a little money from a family member or friend. But other times, there simply seems to be no solution.  Instead of the individual paying the expense with a high interest rate credit card, maxing out a credit card, or for people that never use credit cards, lenders of Installment Loans offer a way out.
Simply put, online installment loans are a flexible, short-term loan that is easy to qualify for and extremely fast to get. 


You want to fully understand the way an installment loan works. You also want to understand all of the benefits.  Some of the advantages of using this type of loan include:
No minimum credit score required for loan approval
An application can be processed through the Internet with an online lender, meaning you never have to leave the house!
Most online lenders provide an answer in less than 30 minutes
Loan proceeds are deposited electronically within three to twenty four hours depending on your bank.
Application process and the money exchange is completely discreet and private
No up front costs or origination fees! Even with higher interest rates over conventional loans, installment loans are actually very affordable in that there are no start up costs
Personal and financial information provided is secure. With online lenders that use encryption software and only the highest professionals in the business process the loan
Installment Lenders
Having an unexpected financial situation arise, particularly in between paychecks is extremely stressful.  By careful use of an installment loan, the financial burden is quickly handled so the borrower can relax and focus on more important things.  Loans of this type are paid back with a fair and easy repayment schedule. Most reputable lenders provide an extension option. This should be used only as a last resort in that often interest rates increase.


This means that even if living in a rural part of the country or while traveling for business or pleasure, installment loans are always available.  If you are in another state, working, vacationing, or taking a romantic weekend getaway and something unexpected comes up. Rather than feeling embarrassed by walking into a strange business, that person could simply go online. There they can find a reputable lender, and have the process completed quickly, all in a discreet manner.


Many online lenders were created specifically for people that would otherwise have no means of getting financial relief. Nothing is worse than a person that needs quick cash and having no place to go.  For this reason alone, online installment lenders have proven to be a lifesaver. They are a financially healthy alternative to payday loans.