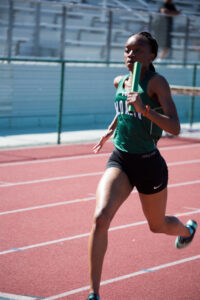 When you need a short term small loan, time is of the essence. This isn't a mortgage or a car loan, this is just a fast transaction to put a little money in your pocket for a little while.
In looking for a short term small loan, the three key components are 1. Convenience 2. Speed and 3. Easy Repayment
If you have those three things, you have everything you need for this kind of loan.
Convenience
If you wanted to jump through hoops, wait in long lines, and fill out piles of paperwork you would just go to a bank.
Seeking out an online lender means you do not have the spare time or energy to waste on the standard forms and procedures. Online short term small loan companies cater to people in a hurry.
National Small Loan has optimized it's online loan process for the mobile user. No matter where you are or what time it is, you can access our site and submit an application. It doesn't get much more convenient than that.
Speed
Convenience doesn't do you any good if you have to wait a long time for it.
A fast turnaround time on your funds is so valuable when it comes to a short term small loan. You should not settle for anything less than getting your loan within 24 hours, and many companies offer same-day funds.
For maximum efficiency, that speed should go both ways. It should be easy and fast to get your money, and then just as easy to repay it.
Easy Repayment
When you take a short term small loan, your highest priority should be paying it back as soon as possible.
Let's face it, these loans are not cheap. The longer the balance is outstanding, the more you will be paying in interest. Have a plan in place when you receive the funds so that you can pay the loan back quickly. A fats repayment of a loan can save you hundreds of dollars!
So no matter what, always make sure to do business with a lender who allows or encourages early repayment. Some lenders would prefer you stay in debt for long periods of time,
For the win, you need a reliable lender who will work with you, not against you.