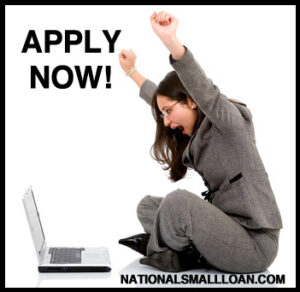 Don't try and use a short-term answer for a long-term problem. The result will be more problems. And don't use a long-term payment plan for a short-term loan. The result will cost you a lot of money.
The problem many people have is that they do not know there is a safe and secure answer to payday loans. A payday loan is a short-term loan that needs to be paid back within two weeks. If you cannot pay it back in full in that time, the fees and charges start to add up.
Traditionally, payday loans are the only kind of loan available to people who do not have good credit. If the banks won't help you, the payday lender was the only option.
No longer!
The Evolution of the Short-Term Loan
Installment loans are a new breed of small dollar, short-term loan where the borrower sets the repayment terms!
Now borrowers do not have to worry about paying the full loan back off their next paycheck. Unlike a payday loan, with an installment loan they can take up to several months to repay the money.
Installment loans are the ultimate adjustable short-term loan. The APR will never change, no extra fees will ever be added to your debt, and best of all you have months to repay it, but have the freedom to save money by paying it off early!
Borrow Smart and Save
Instead of using a long-term payment plan for a payday loan, use a longer-term installment loan as if it were a short-term loan.
When you borrow money, you are given a set number of payments laid out over a series of months. The payments include paying down the principle borrowed amount, as well as the APR. Since APR is based on how long the money is borrowed, then paying it off early means you are paying less APR.
In other words, the sooner you pay it off, the cheaper it is.
Making extra payments, or making more than the minimum payments, can save you hundreds of dollars!
Don't get sucked into the short-term loan trap, take the safe route and get an installment loan. And remember, National Small Loan never has a pre-payment penalty. We want to save you money!