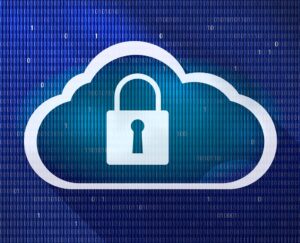 How important is cybersecurity to you? In a day and age when anyone can borrow money online, making sure your private data and financial information is safe has never been as important as it is now. Before you sign on the dotted line, make sure you are getting the safe and secure loans you need.
Make no mistake, it is 100% the responsibility of the lender to safeguard your information. Unscrupulous predatory lenders collect data to re-sell. It is your job to find a lender you can trust.
How to Find Secure Loans
The only way to be 100% sure a lender does what they promise is to take out a loan and see for yourself. That said, there are several steps you can take along the way to make sure you will have the best borrowing experience.
First, and most important, is to look for the HTTPS in the URL of the company website. If the lender expects you to submit your information through their site, it needs to be a secure sire. The "HTTPS" prefix indicates that Google has tested the site and found it to be safe.
Second, look for the lending license for the business. Any legitimate lender will have the paperwork to prove that, and should display it proudly on their site! All lenders need to be verified, certified, and licensed, and never deal with one who isn't!
Important note: You may think that reading reviews are a good way to figure out who the most reliable lenders are, but this is not the case at all. If you do not know the reviewer personally, take what they say with a grain of salt. Many lenders write glowing reviews for themselves, and bad reviews for their competitors.
The Importance of Safe Loans
We live more and more of our lives online every year. Because of this, we need to adapt our security measures as we go.
We all know to watch our backs at the ATM, to not flash around lots of cash in public, and to avoid certain areas at night. These are security basics we grew up with.
Now we need new security basics. You need to be assured that the lender you deal with takes cybersecurity are seriously as you do if you want the most sage and secure loans.
National Small Loan prides itself on the safe, convenient, and secure loans we provide our clients.