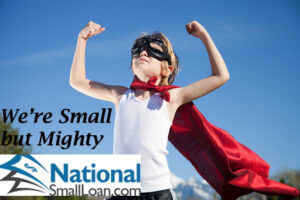 Once upon a time, there were only two options if you needed a loan. There were banks, and there were payday lenders. And if you were one of those people who didn't have good credit, then even the banks wouldn't help you. Now there is a better option, online installment loans, and it's changing the way people borrow.
One of the major issues that people had with payday loans was how they "rolled over" into another loan. The way those loans are structured meant that you could fall into a cycle of debt and spend years trying to pay them back.
You see, there was no end point. The loan kept growing and growing, until you were paying thousands for every hundred you borrowed.
Online Installment Loans Change the Game
Bank loans offer stability. You get locked in rates and APR, and you get a set repayment plan so you know how much you pay and when. You know from the very beginning when the loan will be repaid.
On the other hand, payday loans offer speed and convenience. Many times you can get them entirely online, with no phone calls, faxing, or office visits needed.
Online installment loans provide the advantages of each, combing them into one unique product. These loans are often available the same business day you apply.
And yet, like a bank loan, online installment loans give you locked in rates that will never change. And the loan has a set schedule, so you know exactly how much each payment will be, and how long it will take to pay it off.
Premium Service, Premium Value
Anyone with a computer or smart phone connection to the internet, and a savings account is ready for most online installment loans. These are loans for the people, with very few barriers to borrowing.
Yes, the rates are higher than bank loans. You pay a little extra for the convenience. But there are no tricks here, no deceptions, because the entire life of the loan is presented to the borrower in black and white before they sign the contract.
The power is in your hands. With online installment loans, you can get the money you need quickly, safely, and securely.