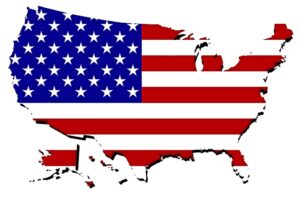 National loans remove the problem of distance from borrowing. It used to be that you only had access to the financial institutions in your direct area.
There was no way to reach other lenders, and even if you could they wouldn't deal with you. One of the restrictions to borrowing money was geography!


No longer. National loans are available from coast to coast.*
Loans Without Borders
Maybe you live out in the country, and there are no banks nearby. Perhaps you don't have access to transportation, or have physical issues that keep you inside. There are some folks who just prefer not to deal with the big banks.
Regardless of reason, national loans are available all who want them. Our application is the same no matter where you live, and our approval process never changes.
If you qualify, you qualify. The funds are transferred digitally directly into your bank account of choice, so there is no reason to leave the house!
Why are National Loans Important?
What is most important to you in a loan? If you need speed, convenience, and security, then NSL is the name you need to remember.
Our application and approval process has been streamlined with the customer in mind.
Once the application is complete, it will be immediately reviewed by one of our loan experts. You can expert a reply within 2 minutes with your approval status. We will follow up with a phone call or simply by mailing you the loan contract for you to review.
The entire process, from starting the application to have the funds placed in your account, takes about one day (with possible exceptions for weekends and holidays).
* Certain states prevent their citizens from using national loans. Please check your local lending laws.
Your Home for Small Loans
National Small Loan is accepting applications 24/7/365. Don't wait, apply today!