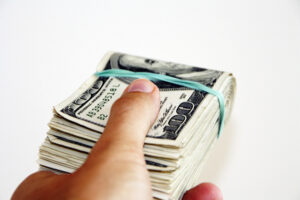 Is bigger always better? When it comes to finances, and more specifically when it comes to debt, bigger is definitely not better. A National installment loan might be the tiny rock that brings down the Goliath of financial problems in your life.
Think smaller, and use a precision small loan to handle your problems. By doing this, you avoid all the additional issues that come along with a large loan from a bank or credit union.
Is a National Installment Loan the Right Tool for the Job?
When it comes to buying a house, or financing a new car, then you need the security and long term interest rates only offered by a bank or credit union.
Most of us don't need that much money. We need a few hundred bucks here or there to pay down a bill, or get the car repaired. In these cases, the banks are of little use. They like large loans that sprawl out over years or decades.
What you need is a small loan. One just big enough to fix your problem.
What you need is a small loan. One you can pay off quickly and be done with.
Never borrow more than you need, it just causes more debt than you can handle. You should stick with a small loan, a targeted and specific amount of money, that will save you future stress.
National Small Loan Leads the Way
When it comes to a small loan, National can't be beat.
Our application is completely online. It only takes a few minutes to complete, and you will have your approval notification within seconds of hitting "apply."
You select how much money you need, up to $500, and one of our loan experts will call you to finish up the process. Once you review your loan contract and agree to the terms, you submit that online and the funds are processed and put directly into your bank account.
No stress, no paperwork, and no long waiting period! A National installment loan is easier than you think.