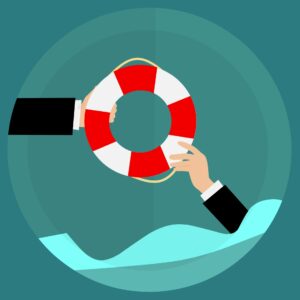 In response to the recent lurch in the economy, loan help is harder to come by than ever before. When it comes to unsecured, or personal, loans, many lenders are changing the rules to make it harder to borrow money.
If you need a loan during a pandemic, where can you turn?
Good Loans are Harder to Find Now
In response to the ongoing problems with the COVID virus and the economy, most businesses are tightening their belts. This includes banks and credit unions.
Recently, many lenders have been raising their income requirements and the credit score threshold to borrow. This is making it a lot harder for people to secure loans when they need them most.
Loan Help from the Government
Our state and federal government officials have been put into office just for times like this – when leadership is needed to steer the country through rough waters. We are seeing wildly different responses from different parts of the government, with little end in sight.
There are government programs in place to offer loan help to citizens and small businesses. If you follow this link it will take you to an information page so you can see if you qualify.
Hopefully you can secure a low cost (or no cost loan) through the federal government. If not, there are other (and much faster) options.
Some Lenders Have Not Changed
At National Small Loan, we have not changed our rules or standards. Loan help is as easy to get now as it always has been.
We specialize in small-dollar installment loans. These are loans of a few hundred dollars with structured repayment plans to give you a lot of time to pay down what you owe. These loans are available through your phone or computer, with no office visits or faxing of documents needed.
We may not have the biggest loans, or the lowest APR…. But we are here, open for business, and ready to offer loan help to any and all who apply!