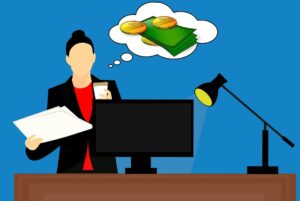 For a lot of people, cash advances were the only option for borrowing money. To be clear, cash advances are loans structured to snare you in the cycle of debt.
The lenders don't want you to pay them off, they want you to keep paying them perpetually.
It's a form of lending the government has been going after for years. Even with that, it was still the only form of lending available to tens of millions of Americans.
Thankfully those days are long gone. Installment loans have the availability and convenience of cash advances, but the stability and locked in rates of a bank loan.
Cash Advances Have Become Obsolete
Installment loans make the lending process simple.
Unlike a cash advance or a payday loan, an installment loan has a set number of payments. When you agree to the loan you are told you are given all the information you need in writing
How many payments you will have, when each one is due, and how much each will be. And when you do business with a lender like NSL, you are free to pay down the loan, or pay it off completely, whenever you wish.
Of course you never have to make any extra payments. This is simply an option that we give all our clients. Paying off your loan as quickly as possible will save you money on the interest. At NSL we always put the needs of our clients first.
The New Face of Online Lending
If you have relied on cash advances in the past to help make ends meet, those days are over. Say goodbye and good riddance to bad loans, because installment loans are a financially smart choice.
The application process takes only a few minutes, and you will be notified of your loan status immediately! If you need a small loan up to $500, you have come to the right place.