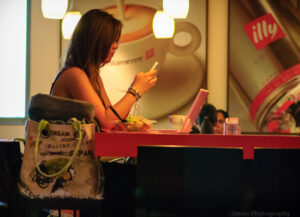 In a post-COVID society, convenience is harder to come by than ever before. Life has become a game of phone tag for many people, making it harder to get the things they need. Convenient loans have always been hard to come by, but they don't have to be!
You can't get more convenient than a loan process that never makes you leave the house, never makes you fax in documents, and never keeps you waiting.


Fast, secure, convenient loans is our specialty.
And here is how we can help you today.
Fast and Secure
The biggest problem with borrowing money is the time it takes. Very few people have time to waste when it comes to keeping their finances in order. Medical bills, car repairs, and surprise expenses don't wait for you to be ready for them, they just happen.
If getting money quickly is a priority – and it usually is – then the long, drawn out bank process is simply not an option.
You need a loan that is faster than a bank loan, but just as secure.
We have a dedicated website confirmed secure by Google, which means your personal information will not be accessed by anyone else.
Never sacrifice security for convenience! With us, you never gave to.
Convenient Loans
Our loans are just as fast, secure, and responsive no matter where you are. At home, in the car, getting a bite to eat, taking in a sunset… whenever you have a phone in your hand, you are connected to the best website for convenient loans.
Our loan application is done 100% online. You will get instant notification of your loan status, usually within minutes! From there, one of our loan experts will call you to confirm the loan, you provide your e-signature, and the fund transfer begins.
Life as been difficult, so National Small Loan tries even harder to make loans convenient.