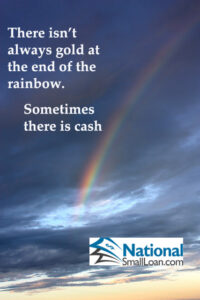 Research from the Consumer Finance Protector Bureau indicates that there may be as many as 45 million Americans with no credit score. There are 45 million Americans who can't get help from banks and credit unions. For those people, and anyone else tired of the rat race, there are special loans (called bad credit loans among other things) that don't take your credit score into account.
Good credit? Bad credit? No credit at all? Independent lenders of bad credit loans never run your credit score, and don't care about your financial history. If you have a job, you may already be qualified.
Bad Credit Loans ARE NOT Payday Loans!
It is not a payday loan!  Bad credit loans aren't open-ended, and do not try to milk you out of extra money every month. These loans are  more stable and secure, similar to bank loans in the best possible way.
Our bad credit loans have the same locked-in rates and repayment schedules offered by banks and credit unions, only without all the paperwork and red tape!
In the old days payday loans were your only option outside of the big banks. We have all heard the horror stories of dealing with payday lenders! We do not offer payday loans, we offer installment loans. You don't have to pay it all back in a week, you can take up to a year or more to repay that loan.
Why America Needs Bad Credit Loans
The global corporations that run most of America's business interests rely heavily on credit score. Unfortunately for those 1 in 10 Americans who have no credit, and all the others who have bad credit, you might find a lot of financial doors closed for you.
But here, our door is always open. You can apply 24 hours a day, 7 days a week. We do not run your credit report, and never will. Fill out a short application, one of our service professionals will reach out to your for confirmation, and you can have your cash quickly, no questions asked.
Bad credit will stand in your way no longer!